Active Suspension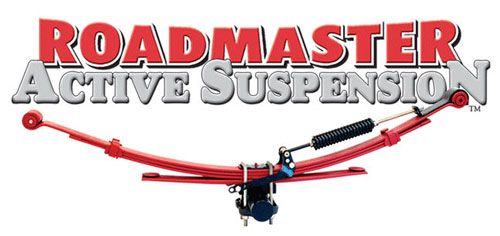 Roadmaster Active Suspension (RAS) works like extra helper springs, air bags, anti-sway bars and traction bars ALL IN ONE!
The RAS system assist upgrade, adds critical strength to leaf springs but WILL NOT compromise ride quality, with or without a load. The patented design improves load carrying ability as well as enhances vehicle performance by controlling sway, body roll, axle wrap, wheel hop and bottoming out. Once installed no adjustments or maintenance is ever required.
With a few exceptions, most every pickup and van with rear leaf springs in North America, and up to a 1-1/2 ton capacity, can be retrofitted.
GUARANTEED TO SAVE 5% ON FUEL WHILE TOWING OR YOUR MONEY BACK!
NOW FREE SHIPPING!!!