Bug Shields / Visors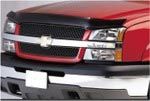 Here in our Bargain Basement Bug Shields and Visors section, you can find bargains on all kinds of clearance parts!
If you are looking at an item, get it while you can because it is gone for good once it's out of stock! We are continuously adding new product to this discounted section of our site, so make sure to keep checking back for added deals.