6" 2014-2017 Dodge Ram 2500 Dsl 4WD Lift Kit
Details
This new suspension system for the redesigned Ram 2500 trucks uses the same front components as the recently released 6 inch system for the Ram 3500s. As with the 3500s, the radius arms are relocated with a uniquely designed bracket that mixes the ease of installation you get with an adapter-type bracket with the strength and durability of a full replacement radius arm mount bracket.
The new relocation bracket ties into both the factory radius arm frame mount and the side of the frame rail. At the frame, the new mount is fastened with specially machined sleeves and threaded inserts. The threaded inserts (2) do require a minor amount of welding in order to provide the strongest possible connection. This portion of the installation can be completed without welding and then transported to a weld shop to be welded if necessary.
In addition to the radius arm relocation, the kit includes everything else to properly lift the Ram 2500s. Track bar relocation, dropped pitman arm and brake line relocation hardware position all the steering and brake components properly to work with the added ride height provided by the new progressive rate, full replacement coils springs. Extra design time was spent developing coils that would ride great, handle the rigors of supporting a 3/4 ton truck and work properly with the unique factory coil mounts at the frame and axle.
The rear portion of the new 2500 is where the similarities to the 3500 trucks end. These 2500s have a rear multi-link, coil spring suspension similar in design to that of the Ram 1500s. For this particular new system, the rear lift is accomplished with massive new 4.5 inches progressive rate coil springs. These new springs provide an amazing ride and are designed to stand up to any load the new 3/4 ton trucks were built to handle. An axle mounted track bar relocation bracket repositions the rear track bar and centers the axle. Extended sway bar links keep the rear sway bar at the optimum operating angle. Replacement rear shocks round out the rear lift and provide that desired level stance.
Tire & Wheel Combinations
- 37 inch x 12.5 inch w/ 17 inch, 18 inch, 20 inch x 9 and 4.5-5 inch backspacing
- Difficulty Level (easy 1 - 5 complicated): 3
BDS Suspension Lift Kit Warranty
All BDS Suspension lift kits come with the security of knowing you purchased the finest lift kit in the aftermarket suspension industry. We back our commitment to engineering reliable, quality 4x4 off-road Jeep and truck suspension products with our unique 'No BS Hardcore Lifetime Warranty'.
If you are the original purchaser of any BDS lift kit and it breaks, we will give you a new part. Period.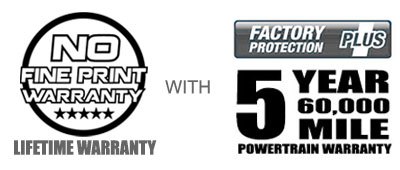 Installation Instructions
Additional Information
Item Number
bds_1600h/1600h-8
Manufacturer Part Number
1600H/1600H-8
Important Notes
Indexing ring only fits 6 bolt transfer cases (most common). Some heavy-duty tow package vehicle could have 8 bolt transfer cases (with heavy duty Asian 6 speed transmissions).
Not for use with factory rear airbag suspensions.
Diesel only.
Manufacturer
BDS Suspension
Make
Dodge
Model
Ram 2500, 3/4 ton Ram
Year Spans
2014,2015,2016,2017
2WD/4WD
4WD
Engine
Diesel