6" 1988-1998 GM 1500 6 lug 4WD Lift Kit
Details
BDS Suspension 6 inch Lift Kit for 1988-1998 Chevrolet/GMC 4WD K1500 1/2 ton and K2500 6 lug 3/4 ton pickup trucks.
This tightly engineered 6" suspension lift kit is designed around two heavy duty upper A-arms, one-piece 1/4" laser cut high clearance crossmembers and replacement steering knuckles. This combination offers zero track width change unlike many knuckle kits on the market.
The high clearance crossmembers increase ground clearance for off road performance while compression struts support the crossmembers under impact. This lift kit also includes replacement steering knuckles to maintain proper steering angles and ball joint angles, front stainless steel braided brake lines for optimum performance and ease of installation, plus a differential skid plate is included for off road protection.
Customize this 6 inch BDS suspension lift kit with upgrades like gas shocks, single or dual steering stabilizers, traction bars, rear stainless steel braided brake lines, and Glide-Ride Leaf Springs.
Tire & Wheel Combinations
- 35 inch x 12.50 inch w/18 x8 and 3-5/8 inch back spacing
- 35 inch x 12.50 inch w/16 or 17 x 8 and 4.5 inch back spacing
- 35 inch x 12.50 inch w/20 x 9 and 5.25 inch back spacing
- Est. Installation: 8 hours
- Difficulty Level (easy 1 - 5 complicated): 4
BDS Suspension Lift Kit Warranty
All BDS Suspension lift kits come with the security of knowing you purchased the finest lift kit in the aftermarket suspension industry. We back our commitment to engineering reliable, quality 4x4 off-road Jeep and truck suspension products with our unique 'No BS Hardcore Lifetime Warranty'.
If you are the original purchaser of any BDS lift kit and it breaks, we will give you a new part. Period.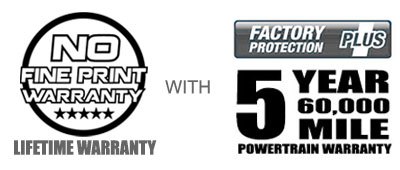 Installation Instructions
Additional Information
Item Number
bds_193h
Manufacturer Part Number
193H
Important Notes
Requires exhaust modification.
Special tool (Kent Moore Tools Part #J-36202-A) required to unload/load torsion bars. Not available through BDS.
Requires frame bracket modification and differential mount modification.
Not recommended for long box extended cab models due to crossmember interference.
All models equipped with auto-trac may require a new front driveshaft. The auto-trac New Process 246 transfer case can be identified by the silver dollar sized plaque on the rear of the transfer case that reads "NP246". The dash mounted display will display the Auto 4WD symbol. NP243 is not auto-trac.
Aftermarket wheels required. (see chart in back)
System will not work on some '88-'95 vehicles equipped with spindle mounted front ABS sensor.
Traction bars will not work on regular cab, short box models.
Manufacturer
BDS Suspension
Make
Chevy, GMC
Model
1500 Pickup, 1/2 ton Pickup, K10 Pickup, K1500 Pickup
Year Spans
1988,1989,1990,1991,1992,1993,1994,1995,1996,1997,1998
2WD/4WD
4WD