6" 2009-2013 Ford F150 4WD Fox CoilOver Lift Kit
Details
Through a collaborative effort between BDS Suspension and Fox Racing, BDS now offers this 6 inch Ford F150 suspension system featuring Fox 2.5 inch coil-over remote reservoir shocks. This system has been rigorously tested to maximize travel and performance on and off the pavement.
This system utilizes BDS proven design standards including one-piece front & rear crossmembers coupled with precision machined ductile cast iron steering knuckles. The steering knuckles are designed to work within the factory traction control constraints and provide stock-like handling characteristics. The knuckles are also considerably more robust in both the mass and strength categories over the rather light-duty stock components.
The BDS High Clearance crossmembers are built from 1/4 inch laser cut steel and maximize ground clearance and strength. These crossmembers are tied togther with two formed support struts for added rigidity. The system also includes sway bar drop brackets to correct the sway bar link geometry.
The rear of the kit comes all the components necessary to level the truck and center the axle in the wheel well. This includes a dual pin 5 inch block, offset spring plates, u-bolts and brake line relocation brackets. BDS by Fox 2.0 series rear shocks come standard in this system.
Nothing compliments this BDS Suspension better than the race proven design of Fox 2.5 inch remote reservoir coil-over front shocks. These have been specifically engineered to fit the BDS Suspension system and feature an external reservoir for increased oil cooling capacity and nitrogen volume for a more consistent and comfortable ride. These have also been pre-set by BDS to the correct ride height for an easy installation, but can also be fined tuned to your liking.
Tire & Wheel Combinations:
37 inch x 13.50 inch w/18 x 9 and 5-1/2 inch back spacing
37 inch x 13.50 inch w/20 x 9 and 5-1/2 inch back spacing
Est. Installation: 8-10 hours
Difficulty Level: (easy 1 - 5 complicated): 4
BDS Suspension Lift Kit Warranty
All BDS Suspension lift kits come with the security of knowing you purchased the finest lift kit in the aftermarket suspension industry. We back our commitment to engineering reliable, quality 4x4 off-road Jeep and truck suspension products with our unique 'No BS Hardcore Lifetime Warranty'.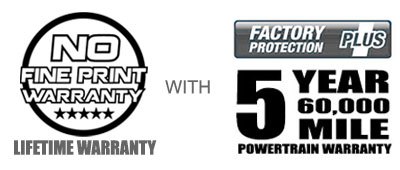 Additional Information
Item Number
bds_573f
Manufacturer Part Number
573F
Important Notes
If using 18x9 wheels with 5.5 inch backspace, dry fit the wheels to check for proper tie rod clearance, because some wheel manufacturing variances may affect this clearance.
Stock 10's with up to 305/60R20 tires can be re-installed, but stock 17 and 18 inch will not fit.
17 inch wheels will not work with this system, aftermarket 18 inch or larger must be used.
Vehicles equipped with factory power steps will require part # 123018.
This is an additional emergency brake drop bracket.
Strut compressor required for installation.
Requires frame bracket modification.
Will fit EcoBoost models.
Manufacturer
BDS Suspension
Make
Ford
Model
F150
Year Spans
2009,2010,2011,2012,2013
2WD/4WD
4WD