6" 2012 Dodge Ram 1500 4WD Lift Kit
Details
Dodge put a whole new front differential assembly in these models. This housing has all new mounting points that differ from the previous model years so BDS has developed a complete new 6 inch lift system specifically for your truck.
This 6 inch lift kit is based around two one-piece, 1/4 inch laser cut high clearance crossmembers and replacement steering knuckles. The high clearance crossmembers increase ground clearance for off road performance on on road appeal.
The replacement steering knuckles reduce installation time as well as maintain proper steering angles and ball joint angles. A differential skid plate is included for off road protection.
The system also includes bump stop drops, anti-sway bar links, 3 point differential drop system, strut relocation brackets, and front stainless steel brake lines.
Due to the OE ride height variances, BDS allows you to customize your desired stance by offering both 3 or 5 inch rear Pro-Ride coils that are capable of being smashed totally flat and will come back to normal ride height. The rear for this Dodge Ram lift kit is completed with a track bar bracket, upper link relocation brackets, and sway bar links.
Rear 5500 series hydraulic shock absorbers are included.
Tire & Wheel Combinations
- 37 inch x 12.5 inch w/ 17 x 9 and 4.5 inch backspacing
- 37 inch x 12.5 inch w/ 18 or 20 x 9 and 5 inch backspacing
- Est. Installation: 10 hours
- Difficulty Level (easy 1 - 5 complicated): 4
This kit is Certified by the National Highway Traffic Saftey Administration!
Click here for more information.
BDS Suspension Lift Kit Warranty
All BDS Suspension lift kits come with the security of knowing you purchased the finest lift kit in the aftermarket suspension industry. We back our commitment to engineering reliable, quality 4x4 off-road Jeep and truck suspension products with our unique 'No BS Hardcore Lifetime Warranty'.
If you are the original purchaser of any BDS lift kit and it breaks, we will give you a new part. Period.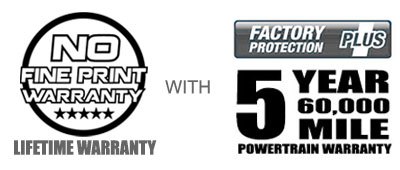 Installation Instructions
Additional Information
Item Number
bds_663h
Manufacturer Part Number
663H
Important Notes
Some stock 17 inch wheels can not be re-installed. These trucks vary from level to 3 inch tail high from the factory. Be sure to measure your truck before ordering and select the appropriate rear lift amount.
The larger the tire and the less the backspacing, the more sensative the system becomes, causing minor steering wheel shimmy.
The rack and pinion steering system is extremely sensative to an out-of-round or out-of-balance tire/wheel combination.
Not recommended for AWD models.
Will not fit Mega Cab models.
Manufacturer
BDS Suspension
Make
Dodge
Model
Ram 1500, 1/2 ton Ram
Year Spans
2012
2WD/4WD
4WD
Special
NHTSA Certified