Ford Sale

HALF OFF WHILE SUPPLIES LAST!!!

Plus take an extra $50 off through the Holiday Season!
Expires Dec 31st!

Get these kits for the deepest discount you'll find on the web! These are 50% off of what these kits sell for anywhere else. They're such low prices we can't even tell you who makes them unless you give us a call or chat with us. Get them soon though, because once they're gone, they're gone!
These kits have FREE SHIPPING!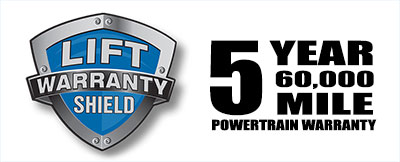 Not only does these kit come with a Lifetime Warranty, but it also comes with a FREE 5 year 60,000 mile powertrain warranty!
This covers your engine, transmission, transfer case, axles and gears. These kits are highly engineered and must pass rigorous quality, performance and endurance testing. This Warranty goes way beyond the product warranty and covers the vehicles powertrain components for 5 years/60,000 miles. It also protects you against the high cost of powertrain repairs in the event the vehicle manufacturer denies warranty coverage.
Best of all, it is included FREE with your purchase of qualifying kits! *Terms and conditions apply. Call for details.
First Time Buyer Coupon NOT applicable with this sale!