4" Lift Kit w/ Ball Joint UCA and Performance Shocks
Details
Our new 4 inch Ultimate System provides less lift than their 6 inch RTS system but still allows use of 35 inch tall tires for street and moderate offroad use. We have developed this system utilizing replacement upper control arms constructed of 1.50" OD .120" thick wall DOM tubing that attaches to heavy duty Fabtech ductile iron steering knuckles. The factory torsion bars remain in the stock position and use new forged adjusting keys to provide the proper amount of lift.
There is no loss of ground clearance with this system as the stock lower control arms, torsion bars and front differential do not need to be relocated.
This 4" Ultimate System will level the stance of the vehicle compared to the factory nose down rake with no change to the rear suspension. For those customers that require a factory nose down appearance an optional 1" rear block kit is available.
Features and Benefits:
- Mid lift height of 4 inches for use of 35 inch tall tires
- Tubular upper control arms include heavy duty extended range ball joints that provide an additional 2 inches of travel over stock
- No loss of ground clearance
- No cutting, welding or drilling required for installation
- 35" tires max and most of the time this size of tire requires a bunch of trimming to clear. Jack-it recommends running a 33 tall tire with this kit
- this kit will reduce turning radius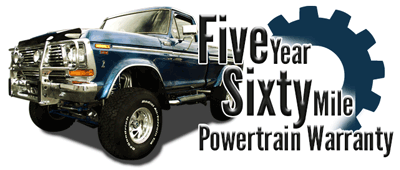 Installation Instructions
Additional Information
Item Number
fab_k1055
Manufacturer Part Number
K1055
MPN(UPC)
674866035430
Important Notes
Stock 18 and 20 inch tires and wheels can be used.
Larger tires can not be installed on stock wheels.
Will not fit standard cab models.
Will not fit 17 inch wheels.
Manufacturer
Fabtech
Make
Chevy, GMC
Model
2500 Pickup, 3/4 ton Pickup, K20 Pickup, K2500 Pickup, 2500 Silverado, 2500 Sierra
Year Spans
2011,2012,2013,2014,2015,2016,2017
2WD/4WD
4WD
Special
Call for Price Match!