4" 2007-2014 GM SUV 1500 4WD Budget Lift Kit
Details
The 4 inch Budget System provides a mild lift height with a supple ride for use with 33 inch tall tires for the value minded enthusiast.
Fabtech's replacement DOM upper tubular control arms feature heavy duty extended range ball joints that provide additional strength to the front suspension. The new ball joints provide unrestricted movement throughout the suspension travel range for smooth operation. On 4WD models the front differential housing is relocated to keep CV angles proper with the new ride height while a 1/ 4" thick steel skid plate protects the front diff. The rear lift comes from a 1 1/2 inch Coil Spacer system.
The 4 inch Budget utilizes the stock front Coilover shocks with upper spacers along and rear Performance Shocks.
This kit will not fit autoride models
Features and Benefits:
- Value priced system with Fabtech quality
- Increased ground clearance
- Extended range upper ball joints provide a smooth quiet ride
- Increased fender clearance compared to a lveling kit for 33 inch tall tires
- Two shock absorber options
- Suspension can be restored to stock
- Hardcore Warranty Policy, you break it, Fabtech replaces the part free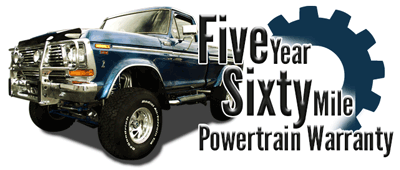 Installation Instructions
Additional Information
Item Number
fab_k1060
Manufacturer Part Number
K1060
MPN(UPC)
674866036789
Important Notes
Order optional front Wheel Spacer Kit part # fab_fts21123 to install stock tires and wheels.
Kit will not fit models with autoride.
Cutting required for installation.
Manufacturer
Fabtech
Make
Chevy, GMC
Model
Suburban 1500, 1/2 ton Suburban, Tahoe, Tahoe 1500, Yukon, Yukon 1500
Year Spans
2007,2008,2009,2010,2011,2012,2013
2WD/4WD
2WD, 4WD
Special
Call for Price Match!