Details
Fabtech's 6 inch Basic System for the factory aluminum suspension has been designed utilizing our industry leading crossmember and spindle technology.
Lift is accomplished by utilizing the factory front Coilover shocks with steel spacers that helps retain the stock ride of the front suspension. Our 1/4 inch thick steel lower control arm crossmembers have been formed to fit to the bottom of the frame without having to cut or modify it for a fast installation. Extensive design work was given to the extended length steering knuckles specifically for the Steel component version keeping track width near stock and working properly with the Stablitrac safety functions.
The front differential is relocated with heavy duty brackets while a tightly formed 1/4 inch thick steel skid plate provides protection for offroad use. The rear suspension is upgraded with add a leafs and 5 inch tall blocks and u bolts. The stock rear shocks are replaced with Performance shocks for increase damping.
Features:
- Front lower control arm Crossmember forms to bottom of frame without cutting
- Offset ductile Steering Knuckles keep tires under fenders
- Includes Crossmember cross tubes to distribute front suspension impact loads
- No disassembley of factory coilover assembly required for installation
- Systems compatible with factory Stabilitrac
Tires:
- Use 35/1250R17 tires w/ 17x8 wheels w/ 5 inch BS w/ minor trimming
- Use 325/65R18 Tires w/ 18x9 wheels w/ 5 inch BS w/ minor trimming
- Use 35/1250R20 tires w/ 20x9 wheels w/ 5 inch BS w/ minor trimming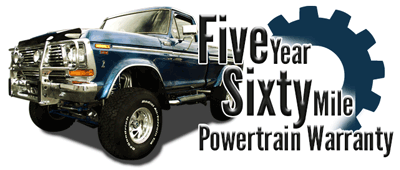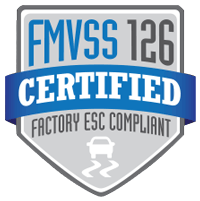 Fabtech announces the successful completion of their 6 inch 2014 GM 1500 Silverado suspension under the Federal FMVSS126 test for vehicle stability control.
The Fabtech outfitted vehicle was equipped with robotic steering controls, electronic recording data devices and tip outriggers to comply with the Federal test standards. The vehicle passed all mandated testing with perfect results complying with FMVSS126.
Installation Instructions
Additional Information
| | |
| --- | --- |
| Item Number | fab_k1068 |
| Manufacturer Part Number | k1068 |
| Manufacturer | Fabtech |
| Make | Chevy, GMC |
| Model | 1500 Pickup, 1/2 Ton Pickup, 1500 Silverado, 1500 Sierra |
| Year Spans | 2014 |
| Lift Height | 6 inch |
| 2WD/4WD | 2WD, 4WD |
| Notes | Will not fit models with Factory AutoRide shocks. Will not fit all wheel drive models. Cannot use OEM wheel and tire. Does not fit standard cab. Fits with Factory Aluminum Suspension only. |
| Special | Call for Price Match! |
| Shipping Sale | Free Shipping! |