6" 2009-2013 Ford F150 2WD Lift Kit w/ Struts
Details
Choose the Zone Offroad 6 inch Suspension System to lift your 2WD 2009-2013 Ford F150 and clear up to a 37 inch tire. Competitors will tell you how they maintain the factory ride, but Zone Offroad has stepped up the game by including new coil-over struts custom valved for larger tires, improved ride, and optimal handling.
Visually compare the Zone Offroad porterhouse knuckles to the chuck roast of the competition. Salivate over the fully cast, CNC machined, and resonant frequency tested knuckles that correct the tie rod and ball joint geometry with no track width change. Heavy main crossmembers are included with your meal. Choose your side of rear shock, and we'll fill in the rest with a 5 inch dual pin block kit that offsets the axle closer to the center of the wheel well compared to a standard setup.
This kit is all inclusive, so don't look anywhere else, install a Zone Offroad system on your 2WD F150 and have no regrets.
Features Technology and Benefits:
- Custom Valved Replacemtn Coil-over Strut
- CNC Machined Steering KNuckles correctly drilled for the application.
- Heavy 1/4 inch thick crossmembers
- No Track Width Change
Quick Specs:
- Front Lift Height: 6 inch
- Front Lift Method: IFS w/Struts
- Rear Lift Height: 4-1/2 inch
- Rear Lift Method: Block & U-bolt Kit
- Install Time Hrs: 8
- Difficulty Level 1-5: 3
- Max Tire Size: 37 x 13.50
- Wheel Size: 18 x 9
- Back Spacing: 4.5-5.5 inch
- Max Tire Size 2: 20 x 9
- Wheel Size 2: 4.5-5.5 inch
- Back Spacing 2: 4.5-5.5 inch
- Max Tire Size 3: 35 x 12.50
- Wheel Size 3: 20 x 9
- Back Spacing 3: 5.75 inch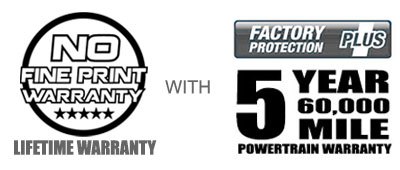 Installation Instructions
Additional Information
Item Number
zon_f20
Manufacturer Part Number
F20
Important Notes
If using 18x9 wheels with 5.5 inch backspace, fit the wheels before mounting to check for proper tie rod clearance. Wheel manufacturing variances may affect this clearance.
Vehicles equipped with factory powersteps will require E-Brake Relocation Bracket #F5608 listed in the accessories.
Certain models with a 2-piece rear driveshaft may require carrier bearing drop kit #F5401.
Will not work with 17 inch wheels.
Manufacturer
Zone
Make
Ford
Model
F150
Year Spans
2009,2010,2011,2012,2013
2WD/4WD
2WD
Shipping Sale
$75 off Shipping