4" 2008-2016 Ford F250/F350 4WD Budget Lift Kit
Details
To enhance our extensive line of Super Duty suspension systems we have developed an entry level 4 inch Budget System.
The 4 inch Budget System utilizes the factory front coil springs with a steel upper spacer providing 4 inches of lift. Radius Arm drop brackets retain the factory arms with correct caster setting for the increase ride height. System includes a Trac Bar relocation bracket that has been designed to center the axle under the vehicle and still works properly with the factory Pitman Arm. This eliminates the need to replace the Pitman Arm resulting in a lower cost and faster installation time. Rear lift is accomplished with lift blocks and extended length u-bolts.
System allows installation of 35 inch tall tires with required inner fenderwell trimming for adequate tire clearance for street driving and light offroad use.As a popular alternative to our Radius Arm and 4 Link System this Basic Drop Bracket system is designed for the budget minded enthusiast. Application utilizes the stock radius arm. Completing this system is a Trac Bar relocation bracket, Pitman Arm, Sway Bar drops, Add a leafs with rear blocks, u bolt kit and more.
Tire and Wheel Fitment:
- Use 35/12.50R18 tires w/ 18x9.5 wheels w/ 4 3/4 inch BS w/ minor trimming
- Use 35/12.50R20 tires w/ 20x9 wheels w/ 5 inch BS w/ minor trimming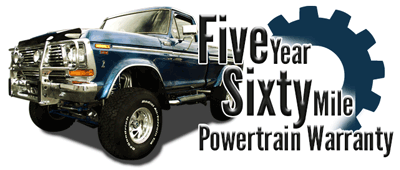 Installation Instructions
Additional Information
Item Number
fab_k2160
Manufacturer Part Number
K2160
Important Notes
If you have a Dual F350 with the 67W Option (widetrack monobeam front suspension and extended axle) this kit will not fit!
Front drive shaft modification may be required to clear exhaust on gas motor.
This kit needs different U-Bolts in order to fit a dual wheel F350.
Manufacturer
Fabtech
Make
Ford
Model
F250, F250 Super Duty, F250 SD, F350, F350 Super Duty, F350 SD
Year Spans
2008,2009,2010,2011,2012,2013,2014,2015,2016
2WD/4WD
4WD
Special
Call for Price Match!
Shipping Sale
Free Shipping!