Details
Built for aggressive offroad driving, this Coilover features a 2.5" OD take-apart shock with height adjustability coming from the threaded body and performance coil spring. Offroad dampening capacity is so superior with this coilover we caution drivers to not drive past the limits of the stock components of the vehicle.
Dirt Logic Coilover System
1995.5-2000 Use 32/11.50R15 tire w/ 15x8 wheels w/ 3 1/4 inch BS w/ minor trimming
2001-2004 Use 285/75R16 tire w/ 16x8 wheels w/ 4 inch BS w/ minor trimmin
Front Dirt Logic 2.5 Coilovers
Derived from our desert racing experience, the Dirt Logic 2.5 Coilover is an exceptional performance shock that has been developed for a variety of Coilover applications. The Dirt Logic 2.5 will provide incredible dampening capacity for aggressive offroad driving.
- 2.50 inch OD Steel Body
- 2.25 inch OD Billet Aluminum Piston
- 7/8 inch Induction Hardened Chrome Piston Rod
- Adjustable Coilover Construction
- 5/8 inch Spherical Ball or Urethane Mounting Ends
- Optional 2.25 inch OD Reservoir w/-8 Stainless Steel O-ring Hose
- Black Anodized Finish
Performance Shocks
Fabtech Performance Shocks have been designed to work in conjunction with each of our suspension systems, resulting in superior ride control. Features include high velocity 9-stage valving for excellent dampening capabilities and a closed cell insert to reduce shock fade at high speeds.
- Twin Tube Hydraulic Construction
- 9/16 inch Hardened Chrome Piston Rod
- 1 3/8 inch OD Piston
- Closed Cell Foam insert
- High Flow 9 Stage Valving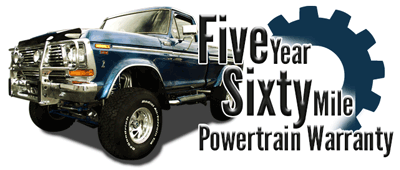 Installation Instructions
Additional Information
| | |
| --- | --- |
| Item Number | fab_k7016b |
| Manufacturer Part Number | k7016b |
| Manufacturer | Fabtech |
| Make | Toyota |
| Model | Tacoma, PreRunner |
| Year Spans | 1995.5,1996,1997,1998,1999,2000,2001,2002,2003,2004 |
| Lift Height | 0-3.5 inch |
| 2WD/4WD | 2WD, 4WD |
| Notes | Larger tires cannot be installed on OEM wheels. Vehicles with automatic locking sytle hub can only be lifted 0-2 inches in height. |
| Special | Call for Price Match! |
| Shipping Sale | Free Shipping! |