Details
Fabtech's Uniball Upper Control Arms are designed for severe duty use with stock and most aftermarket suspension systems. These arms replace the thin stock upper control arms that are prone to flex and ball joint failure with heavy duty construction designed for aggressive offroad driving.
The Dirt Logic 2.50 Coilover front shocks provide superior damping for rugged offroad use with additional wheel travel when combined with the Uniball Upper Control Arms. Frotn sway bar relocation brackets are included to provide clearance for the large Dirt Logic 2.5 Coilover shocks. The rear of the vehicle receives Dirt Logic 2.25 reservoir shocks. Reservoir shocks are required so that there is no loss of suspension travel due to the large component sizes of the Dirt Logic 2.25 shocks.
This high end system will provide outstanding suspension performance with minimal lift of clearance of 33 inch tall tires.
Form and Function:
- Replaces upper ball joints with 1 inch FK Stainless PTFE Uniballs
- Heavy duty upgrade for stock and aftermarket suspension
- No modification to spindle required for installation
- Includes Arms, Uniballs, Pins, Misalignments and Dirt Logic shocks
- UCA Tube Specs - .120 inch wall 4130 Chromoly 1.25 inch OD
Front Dirt Logic 2.5 Coilovers
Derived from Fabtech's desert racing experiance, the Dirt Logic 2.5 Coilover is an exceptional performance shock that has been developed for a variety of Coilover applications.The Dirt Logic 2.5 will provide incredible dampening capacity for aggressive offroad driving.
- 2.50 inch OD Steel Body
- 2.25 inch OD Billet Aluminum Piston
- 7/8 inch Induction Hardened Chrome Piston Rod
- Adjustable Coilover Construction
- 5/8 inch Spherical Ball or Urethane Mounting Ends
- Black Anodized Finish
Rear Dirt Logic 2.25 Resi
The new standard in large diameter mono tube shocks for lifted applications in the OE position as well as multiple shock applications, the 2.25 provides unparalled shock performance. The Dirt Logic 2.25 offers a supple highway ride with outstanding offroad dampening.
- 2.25 inch OD Steel Body
- 2 inch OD Billst Aluminum Piston
- 7/8 inch Induction Hardened Chrome Piston Rod
- Polyurethane Mounting Ends
- 2.25 inch OD Reservoir w/ 8 Stainless Steel O-ring Hose
- Black Anodized Finish
Tire and Wheel Fitment:
Use 33/12.50R17 tires w/ 17x8 wheels w/ 4-5/8 inch BS w/ minor trimming
Use 275/70R18 tires w/ 18x9 wheels w/ 4-3/4 inch BS w/ minor trimming
Use 275/60R20 tires w/ 20x9 wheels w/ 5 inch BS w/ minor trimming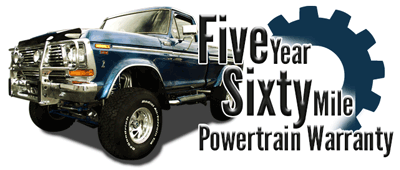 Additional Information
| | |
| --- | --- |
| Item Number | fab_k7031db |
| Manufacturer Part Number | k7031db |
| Manufacturer | Fabtech |
| Make | Toyota |
| Model | FJ, FJ Cruiser |
| Year Spans | 2006,2007,2008,2009 |
| Lift Height | 3 inch |
| 2WD/4WD | 4WD |
| Special | Black Friday Wknd |
| Shipping Sale | Free Shipping! |