Miscellaneous Suspension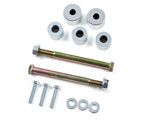 We have so many products that sometimes we can't find a category that they fit into! But we don't want to not include them, so we made a little separate section for these oddball, but valuable, parts.
Many of these products have been moved under the Drivetrain sections.
There are no products matching the selection.