4.5" 2014-2017 GM Forged Steel 1500 4WD Lift Kit
Details
GM's redesign of the newer model retains the front Coilover Control Arm suspension configuration of the 2007-2017 platform but in three new versions. Make sure you verify which type of factory suspension you have to insure that you order the right system for your vehicle.
Forged Black Steel Upper Control Arms: 2007-2017 vehicles come with forged black steel steering knuckles with forged steel upper and lower control arms.
Stamped Black Steel Upper Control Arms: 2016-2017 vehicles come with stamped black steel steering knuckles with stamped steel upper and lower control arms.
Forged Aluminum Upper Control Arms: 2014-2016 vehicles come with forged aluminum steering knuckles and aluminum upper and lower control arms.
Standard Shocks vs. MagneRide: 2015-2016 Sierra 1500 Denali pickups will come with magnetically controlled shock absorbers. Some late 2014 models do have MagneRide. Other vehicles will come with standard shocks.
Verify before purchase that you have picked the right suspension lift kit for your vehicle.
As a safe guard to ordering the correct version, you should visually check your vehicle's factory suspension before you order a lift kit. GM may change what trucks they outfit with the Steel or Aluminum component version at anytime!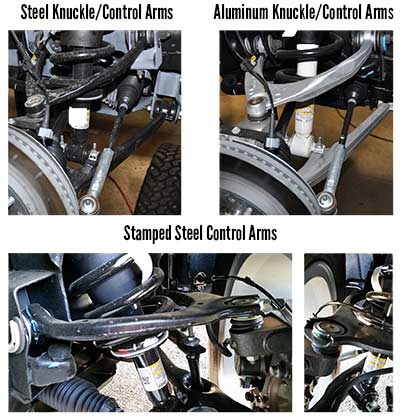 FMVSS No.126 (ESC system test) Compliant
The system includes a pair of fully boxed heavy duty crossmembers and robust ductile iron steering knuckles engineered to work with the redesigned steering. A 3-piece differential relocation system is utilized to correct front pinion angle with the center differential brace tying front and rear crossmembers together for a sturdy differential mount. This coupled with the differential skid plate and crossmember brace create an incredibly strong front subframe designed to correct suspension geometry while increasing ground clearance.
To retain factory ride quality a pair of bolt-on 4.5 inch strut spacers are used to provide lift. These install easily without the need to disassemble the factory strut. Also included in the kit are a pair of CV spacers, brake line brackets, sway bar relocation, and all the necessary hardware to complete the install.
To lift the rear and level the stance a 4 inch tapered block is utilized along with longer u-bolts, brake line bracket and your choice of hydro or nitro shocks.
New for GM 1/2 Ton's is the availability of both forged steel and forged aluminum control arms from the factory. Zone Offroad Products offers kits to fit both steel and aluminum arm equipped trucks. Check your vehicle before ordering to ensure the correct kit is shipped. Accessories for this lift kit include Zone front skid plate available separately.
As with all Zone Offroad Products, this 4.5 inch lift kit is backed by a limited lifetime warranty.
Featured Technology and Benefits:
- FMVSS No.126 (ESC system test) Compliant
- Over 98% Made in the USA - not a cheap import
- Ductile Iron, CNC machined steering knuckles maintain OE steering and ball joint geometry and allow fitment of 17 inch wheels
- Heavy duty boxed one piece crossmembers that maintain a clean factory look
- Differential skid plate and support strut included for added protection when hitting the trails
- Multi-point differential mounting system corrects drive line angles for proper geometry
- Weld-in control arm pocket plate included
- Solid cast iron rear blocks, not fabricated blocks
- Works with factory Stabilitrak System
- Available with Zone Offroad Hydraulic or Nitro shocks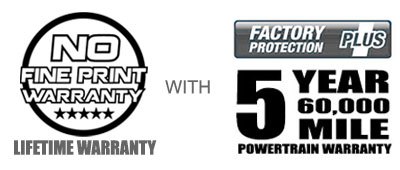 Installation Instructions
Additional Information
Item Number
zon_c27
Manufacturer Part Number
C27
Important Notes
All wheel drive models require drive line modification.
Frame bracket modification and minor welding required.
To reduce trimming required with 20 inch wheels, 5.75 inch backspacing recommended.
Add-a-leaf option recommend for crew cab models for a more level stance.
Manufacturer
Zone
Make
Chevy, GMC
Model
1500 Pickup, 1/2 ton Pickup, K10 Pickup, K1500 Pickup, 1500 Silverado, 1500 Sierra
Year Spans
2014,2015,2016,2017
2WD/4WD
4WD