2" 2009-2016 Ford F150 4WD Lift Kit
Details
This complete suspension lift kit system features our extremely popular 2 inch front strut spacers and a 2 inch block and u-bolt kit. This system will clear up to 33 inch tires and maintain the factory stance.
You may think all strut spacer lift kits are created equal and price is the only factor. That simply is not accurate. Although our strut spacers are among the lowest prices in the industry, Zone Offroad parts are manufactured in the USA and engineered down to the last detail. Zone Offroad F150 strut spacers use an offset design to make sure the coil clears the A-arm at full droop. Competitors that don't account for this can have interference issues through full wheel travel. We also upgrade from the Ford factory 10mm 10.9 fasteners to 7/16 inch grade 8 bolts. Most competitors will spec. lower grade hardware to save on cost. These F150 strut spacers are made from Polyphthalamide which is a thermoplastic synthetic resin commonly used to replace metals in automotive applications. This material will hold up to anything as well as provide long term corrosion resistance.
Zone Offroad engineers their F150 2 inch lift kit with high quality, easy to install spacers that do not require disassembly of the strut and will maintain the factory ride quality.
Featured Technology and Benefits
- Easy Installation
- 2 inch Front and Rear Lift
- No Strut Compressor Needed
Quick Specs
- Front Lift Height: 2 inch
- Front Lift Method: Strut Spacers
- Rear Lift Height: 2 inch
- Rear Lift Method: Block and U-Bolt Kit
- Install Time Hours: 4
- Difficulty Level 1-5: 2
- Max Tire Size: 33 x 11.50
- Wheel Size: Stock
- Back Spacing: Stock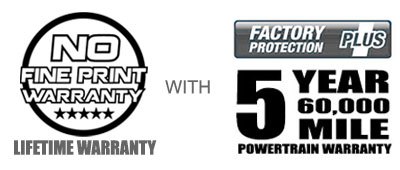 Installation Instructions
Additional Information
Item Number
zon_f1213
Manufacturer Part Number
F1213
Manufacturer
Zone
Make
Ford
Model
F150
Year Spans
2009,2010,2011,2012,2013,2014,2015,2016
Lift Height
2 inch
2WD/4WD
4WD
Notes
The 2014 models have a different mount orientation on the passenger's side compared to the 2009-2013 models. This difference is detailed clearly in the instructions.
Depending on the factory wheel and tire used, it may be necessary to order the rear e-brake relocation bracket part #F5608.