4" 2011-2016 Ford F250/F350 4WD Radius Arm Lift Kit
Details
The new Zone Offroad radius arm suspension lift features tough replacment radius arms that are considerably stronger, made of 1/4 inch steel, fully boxed, and utilizing large 2-1/2 inch, greasable urethane bushings. The arms bolt directly into the stock location, and position the axle for the proper caster and wheel location. The lower mount point at the axle utilizes our popular cam lock design, making it adjustable for 4 or 6 inches of lift. Engine specific front coil springs are designed to not only ride great, but will hold up over the long haul. A 1-1/2 inch solid steel track bar is included to properly center the axle after lifting. This track bar features new oversized, high-durometer (hardness) urethane bushings for long term performance and improved handling. The system is comes with custom valved Zone hydraulic or choose to upgrade to the Nitro shocks for better towing and handling performance. The rear is lifted with a 5 inch block used to replace the factory block instead of stacking blocks. This system is also one of the easiest installations on the market becuase of the use of a front track bar and rear block kit. If you are looking to not only lift your Super Duty, but improve the looks, strength, and feel of your suspension, choose the Zone Offroad radius arms system.
Features:
- Front coil springs offering off-road performance and great ride qualtiy that will not sag.
- 1/4 inch boxed steel radius arms, utilizing 2 1/2 inch greasable urethane bushings.
- 1-1/2 inch Solid steel track bar featuing specifically engineered bushings.
- Yellow Zince plated front & rear u-bolts with high nuts & hardended washers.
- Rear 5 inch block kit to eliminate the factory block - NO stacking blocks!
- Performance custom valved Zone Shocks included.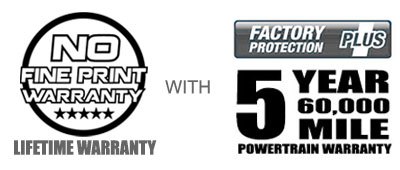 Installation Instructions
Additional Information
Item Number
zon_f25/f26/f27/f28
Manufacturer Part Number
F25/F26/F27/F28
Important Notes
If equipped with a 2-piece rear drive shaft, then a driveshaft alignment kit may be required. It is available in the optional accessories part #F5401.
Removal of the factory rear block is required. Net rear height gain will vary based on size of the factory block, but will result in a level stance.
Front exhaust modification may be required to clear the front driveshaft on gas models.
Although extremely rare, front drive line vibration may occur.
Rear box kit not designed for dually models.
Manufacturer
Zone
Make
Ford
Model
F250, F250 SD, F250 Super Duty, F350, F350 SD, F350 Super Duty
Year Spans
2011,2012,2013,2014,2015,2016
2WD/4WD
4WD
Engine
Diesel, Gas