Why some items ship Truck Freight
---

At Jack-it we care about the condition your order arrives in.
While many products can only be shipped via truck freight because of their weight and size, some items that could normaly ship UPS or Fedex we ship truck freight. Why do we do this? Simple, we want your products to arrive at your door in the best possible condition. Items like leaf springs are notorious for arriving in very poor condition when shipped by a standard parcel carrier. Our truck freight orders are put on a pallet and wrapped for maxium protection. While most of these items will incure addtional freight charges we feel strongly that our customers would prefer their products arriving in a good condition.
Premium Truck Freight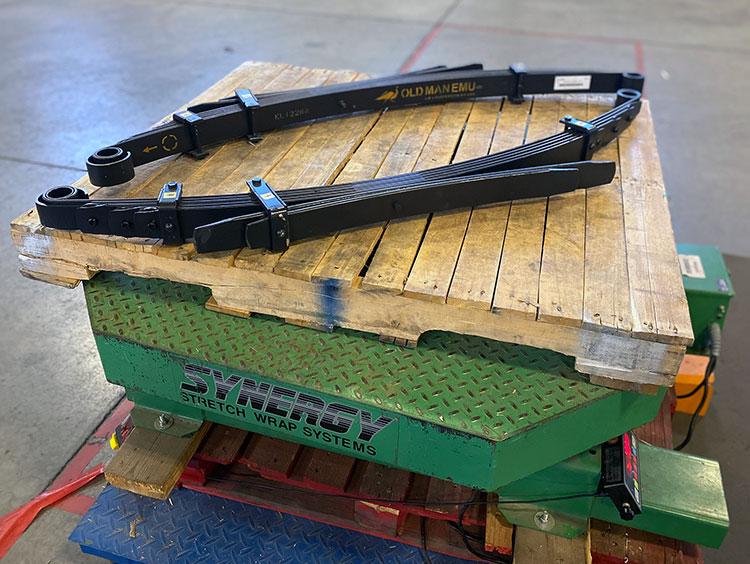 Premium Freight - Step 1
Wood pallets are used for a solid base to easily load and move the product.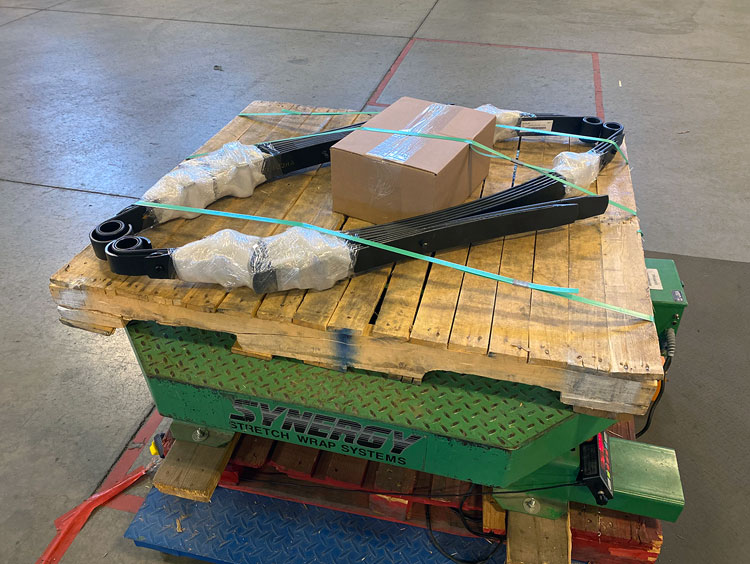 Premium Freight - Step 2
Products are banded to the pallet to insure all items are secured into place.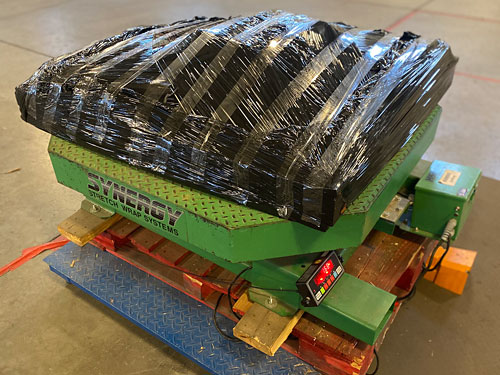 Premium Freight - Step 3
Pallet is fully shrink wrapped to protect items while being transported to customers.