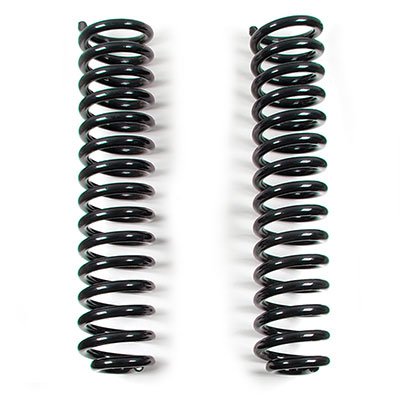 Skyjacker
Skyjackers softride Technology gives you all the vigorous off-road handling needed by providing the smooth street riding characteristics that you demand. 
Teraflex (Jeep Coil Springs Only)
Teraflex coil springs will give your Jeep a smooth ride.
BDS Suspension
BDS Pro-Ride coil springs are designed to withstand full coil bind and bounce right back to their original height.
Old Man Emu
Old Man Emu (OME) designs a range of coil springs individually tailored to each vehicle make and model, and that vehicle's load carrying capacity.