We are Open for Business...Stay Safe out There!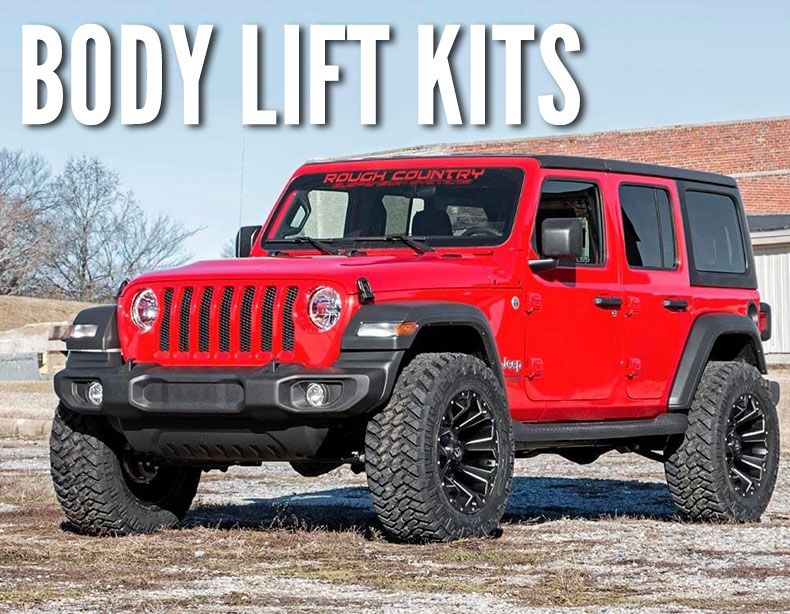 Body Lift Kits are typically 1, 2 or 3 inch lift kits that lift the body from the frame using blocks or spacers. These kits are generally inexpensive. They increase the height of your wheel wells by raising the body and allow for those bigger tires. 
Because a body lift does not alter the factory suspension components, the ride quality is not effected.  No front end alignement is required, nor do you need to replace your factory shocks.