We are Open for Business...Stay Safe out There!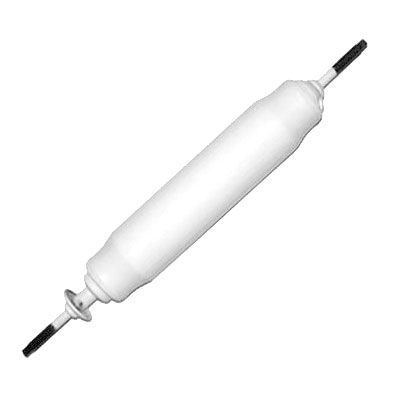 What does a steering stablizer do? Steering stabilizer systems are specifically engineered to improved handling characteristics and improve wheel vibration - which can lead to suspension component failure. Steering stabilizers are shocks that help absorb the jar and bump to your steering system. This action results in increased vehicle control under all driving conditions by reducing steering shimmy and driver fatigue. A stabilizer will also help improve tire wear and even provide better control in blowout conditions. Single stabilizers are ideal for 4WD and 2WD trucks, SUV's, vans, motor homesand for use with tires up to 35". Dual setups are recommended for the aggressive off-roader and for large, oversized tires.
Need a replacement steering stabilizer? Look no further! We've got you covered.
Pro Comp

Special Price

$37.99

Regular Price

$50.05

Bilstein

Special Price

$99.00

Regular Price

$138.30

Pro Comp

Special Price

$37.99

Regular Price

$50.05

Pro Comp

Special Price

$37.99

Regular Price

$50.05

Pro Comp

Special Price

$37.99

Regular Price

$50.05

Pro Comp

Special Price

$37.99

Regular Price

$50.05

Bilstein

Special Price

$120.00

Regular Price

$146.92

Bilstein

Special Price

$120.00

Regular Price

$146.92

Bilstein

Special Price

$90.00

Regular Price

$125.50

Bilstein

Special Price

$94.00

Regular Price

$131.30